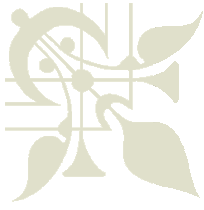 Sealy Area Historical Society

Interested in Becoming a Member?

The Sealy Area Historical Society​ holds quarterly membership meetings with guest speakers sharing historical information about the immediate geographical area.  

Benefits of membership include inclusion in all field trips to other historical sites and museums in the area as well as social gatherings during the Christmas season and other times of the year.

Join and help the Society complete the many projects slated for the near future.  There are many opportunities to participate in our events and fundraisers.

We are currently expanding the Sealy Historical Park to include an "Old Sealy" streetscape with restored historical buildings. At this time, you will find on site: the old Sealy News building dating to 1900, the Hackbarth House built in 1880, Sealy's first jail built in 1884, and a waycar (caboose) manufactured in 1927.  Several utilitarian structures have been donated recently that will be incorporated into the "Old Sealy" streetscape, including an authentic outhouse.

"Old Sealy" will eventually have wooden sidewalks and hitching posts just as downtown Sealy did years ago.

We hold several events each year that are open to the public. Most are historical in nature and also serve as fundraisers.  Each year we hold the Spring Fest on the second Saturday of April. The Spring Fest is a day of entertainment, games and demonstrations - all related to life as it was 100 years ago. 

Every other year we hold a Ghost Tour when we hear from the spirits of early residents of Sealy.  We also incorporate investigations of ghostly activity that has been reported in various public buildings in town.

We also have activities that are primarily fundraisers, such as the Spaghetti Drive Thru Dinner and the Valentine's Day Bake Sale.

To request a membership application, please complete the form below and click submit.  There are several ways to support the Society and several types of membership.