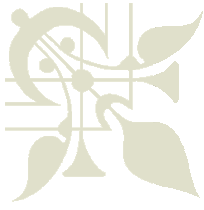 Sealy Area Historical Society

Protecting Sealy's future by preserving Sealy's past




The 2015 Ghost Tour

was held on November 7, 2015

Next year's Ghost Tour will be held the Saturday before Halloween, October 29, 2016

The Ghost Tour featured industrial and agricultural sites including the Sealy Oil Mill (now owned by Steinhauser's) located at the east end of Main Street.  

Tours began at 7, 8, 9 and 10 PM and lasted approximately one and 1/2 hours.  

Houston psychic Diane Gremmel was on hand to explain the ghost activity that is known to occur in downtown Sealy.  

Check back for more detail on the 2016 Ghost Tour.

Polish Folk Dance Group WAWEL 

2015 Spring Picnic

Alabama Coushatta Indians

2015 Spring Picnic

Mariachi Espuelas de Mexico

2015 Spring Picnic

The 2016 Spring Picnic

is just around the corner! April 8 & 9, 2016

We will celebrate Texas history by enjoying the dance, music, food and traditions of the cultural groups that settled Texas.

Click "2016 Spring Picnic" link on the left for more detail!

See Spring Picnic photos by clicking link on left.

Friday, April 8:  7 PM - 9:30 PM

1920s Vintage Fashion Show

at the Liedertafel, 116 Lux Rd, Sealy, TX

Saturday, April 9:  10 AM - 10 PM

Music by Mike Blakely & the Whiskey Traders

                  Mike Blakely & the Whiskey Traders will perform great country music with

              a good dose of country soul.  They are not to be missed - great sounds for dancing.

Also performing are Ms. Trudy Lynn, known as Houston's First Lady of Soul, and Mandy Powell.

Vintage Baseball Tournament

Vintage Car Show & Parade

Cast Iron Cook-Off

Games of Yesteryear – Egg Toss,

Hoop & Stick Races, Scavenger Hunt, 

Hula Hoop Competition

Vendors – Handmade Items & Antiques

Bluebonnet Master Gardeners' Annual Plant Sale

Living History Demonstrations