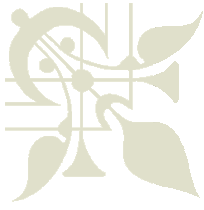 The Sealy Area Historical Society welcomes new members as we continue our journey to acknowledge and understand our community's past. 

Sealy Area Historical Society

Protecting Sealy's future by preserving Sealy's past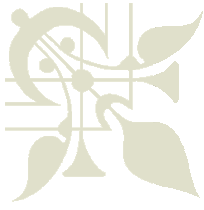 Please join us for our Christmas Homes Tour scheduled for December 6, 2014.


TICKETS MAY BE PURCHASED AT EACH HOME ON THE HOMES TOUR.  

CLICK BELOW TO PRINT HOMES TOUR FLIER.

The Christmas Homes Tour is back! It has been several years since a Christmas Homes Tour has been held in Sealy. This year's homes tour will be held on Saturday, December 6 from 10 AM until 4 PM in conjunction with the Fantasy of Lights. This year's tour will include five homes and the Liedertafel. Most of the homes on the tour are old, historic homes. However, one newer home that has never been on the Christmas Homes Tour will be included this year. The home at 737 Main Street owned by Renee and Mitchell Zimmerman was built in 1995 and is based on one of Southern Living Magazine's plans. The Zimmermans are avid collectors of Christmas memorabilia.

This year's tour includes three homes on 5th Street, Betsy Zapalac's home located at 403 5th Street, Jessica and Yousef Al-Khalifah's home located at 426 5th Street and Debbie and Ron Mitchamore's home located at 627 5th Street. Also on the tour this year is the home of Janice and Don Marsh located at 305 Hardeman.

The Zapalac home was built in 1924 by John Hackbarth for his daughter Ella. The Zapalac home is a classic Craftsman bungalow and has recently undergone a facelift inside and out, including installation of a new kitchen. Most people are familiar with the story of the Haynes family who owned the Haynes Mattress Factory. In 1909 Daniel Haynes built the traditional Victorian era house located at 426 5th that is currently owned by the Al-Khalifahs.

The Mitchamores' Victorian Queen Anne cottage at 627 5th Street was built in 1899 and has been carefully restored. The Mitchamores recently completed restoration of the guest bedroom. Another historic gem on this year's tour is the Haynes-Felcman house now owned by the Marsh family. The Haynes-Felcman house was built in 1902 for H. Schumacher and was later owned by Richard Haynes, son of Daniel Haynes, and later purchased by F. J. Felcman who owned Felcman's Confectionery in downtown Sealy. The Queen Anne house has many original beautiful Victorian features.

Tickets are $15.00 to tour all of the homes and may be purchased at each location on the tour. Tickets may be purchased for individual homes for $5.00 each. The Christmas Homes Tour is sponsored by the Sealy Area Historical Society and proceeds will go toward restoration of the Santa Fe Museum buildings and exhibits located on East Main Street.

The 100th anniversary of the Liedertafel is also being celebrated this year. The Liedertafel is also part of the Christmas Homes Tour. There is no charge to tour the Liedertafel and free brats and beer will be served from 11:00 AM until 1:00 PM.  The Liedertafel will be open until 4:00 PM.

If you need additional information about the Christmas Homes Tour contact Nancy Naron at 832-492-4244.

The Marsh home located at 305 Hardeman Street is one of the beautiful homes on this year's Tour.