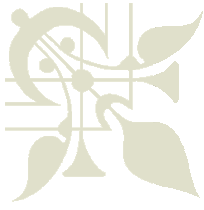 Sealy Area Historical Society

Protecting Sealy's future by preserving Sealy's past








2015 Ghost Tour

Downtown Sealy

211 East Main, Sealy,TX

The Ghost Tour has been rescheduled due

 to a prediction of very heavy rains

New Tour Date - Saturday, November 7

If you have purchased a ticket you may request a refund or use your tickets on November 7

This year's Ghost Tour will feature industrial and agricultural sites including the Sealy Oil Mill (now owned by Steinhauser's) located at the east end of Main Street.  

Tours will begin at 7, 8, 9 and 10 PM and will last approximately one and 1/2 hours.  Tours will begin at the Santa Fe Museum located at 211 East Main Street.  Tickets may be purchased online or at the Gordon Memorial Library in Sealy or call Nancy Naron at 832-492-4244 or email nnaron@gmail.com. The 7 PM is SOLD OUT.

This year, Houston psychic Diane Gremmel will be on hand to explain the ghost activity that is known to occur in downtown Sealy.  If you want to pick up your tickets at the time of the tour please enter "will pick up" in the comment section.  Thanks!

      Cast Iron Cook-Off & Jamboree

November 13 & 14, 2015

Friday, November 13 from 2 - 11 pm

Saturday, November 14 from 12 - 11 pm

Santa Fe Musuem

211 East Main St., Sealy, TX

Know how to cook over a fire?

Enter our competition!

Or learn about cooking over an open fire and sample the competition entries as well as dine on chili, potato soup and cornbread prepared in cast iron over an open fire.  Food, beer and drink sales begin at 5 pm on Friday, November 13 and at noon on Saturday, November 14.

​     Great Entertainment!

Friday night - jam session of country music artists including Jason Chapman, Cindy Russell-Rife, Keith Parker, Mandi Powell & Tina Allen 

Saturday night, November 14 - Mike Blakely noted author and musician will provide great music and great storytelling.

Cowboy poets will present on both evenings.